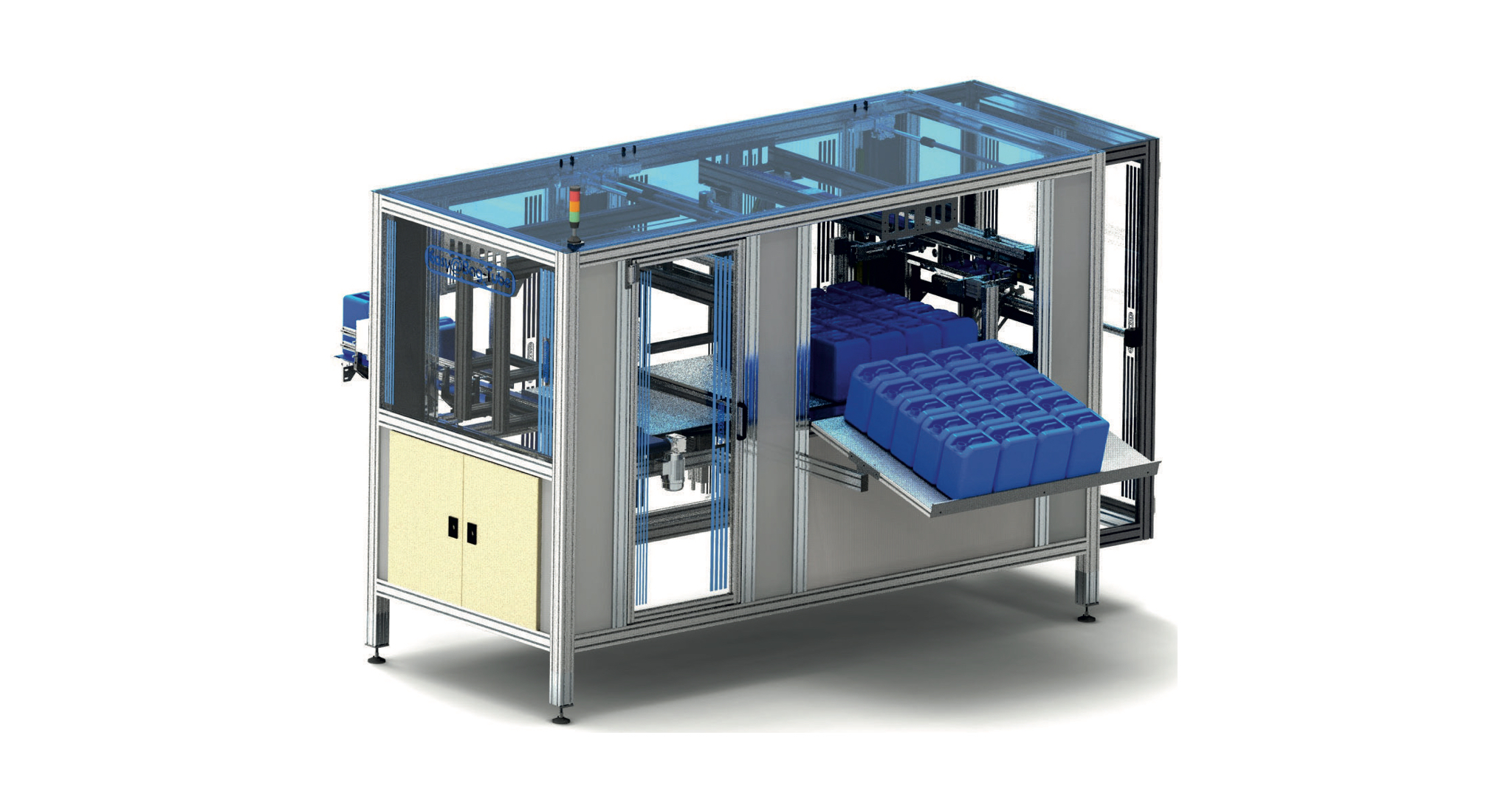 Magic Robotica – New division
Magic is leading the Blow Molding market from decades. Thanks to the best quality All-Electric technology patented by Magic, we guide the blow molding world in a new prospective way.
Magic is a Blow Molding manufacture company and from today we'll provide downstream equipment company applied Blow Molding machinery application and provide a full package solution.
Our 60 years of experience, gave us the vision to complete our supply of machinery by proposing a complete package solution: where Blow Molding machine + Automations are perfectly integrated together.
Magic is pleased to announce the newborn division called Magic Robotica. Created with all the know-how in manufacturing Blow Molding machine and to follow the customer into the next step through innovative downstream devices.
The continuous investment in R&D, allowed Magic to create new systems for packaging automatic of containers through baggers or palletizes.
More than 7 different types of models are available to satisfy any customer needs.
From bagging to spin trimming systems, external bottle take-out or palletizing systems.
Full complete palletizing island is the last expression to the dream to have 100% a complete automated line, from processing and making bottles with the Blow Molding machine to palletizing and bagging in boxes.
Magic Robotica are in-line stand-alone system that can be installed in a new purchased blow molding machine (Magic Model ME) or any existing machine.
For example, Magic can offer for the NA market, following an example by running a 32oz F-style container:
All-Electric EBM machine with 3+3 cavities with the bottle deflashed, leak detected and placed on an in-line bottle conveyor belt and proceed to a semi or full-automatic palletized system where the bottles are placed on a pallet, divided by cartons layers and close.
Magic will provide the complete line from making the bottles to the package ready to go.