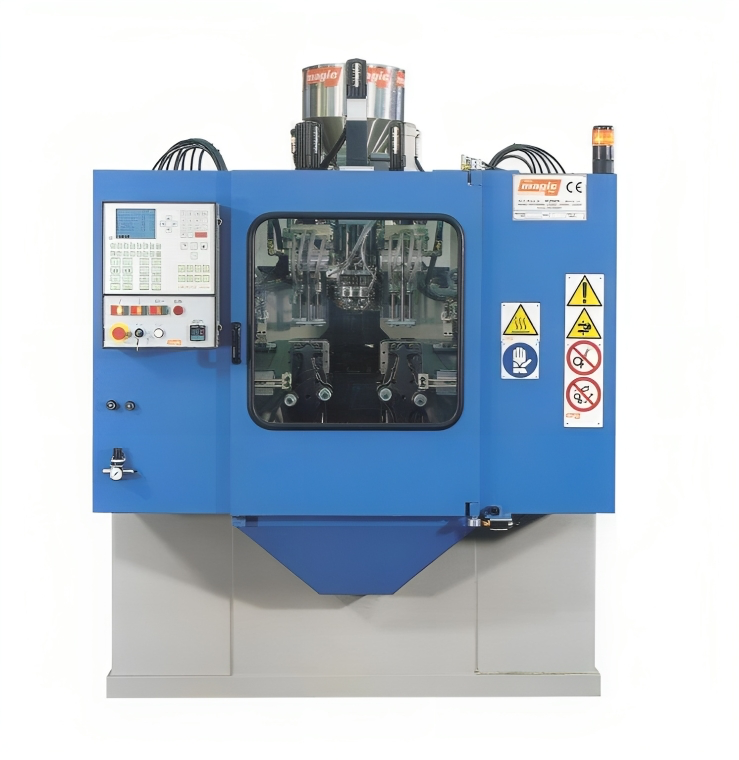 In a splendid celebration of vision and innovation, Magic is delighted to announce that Ferruccio Giacobbe, the stalwart General Manager and proprietor, will be bestowed with the prestigious Lifetime Achievement Award at the 38th Annual Blow Molding Conference, ABC 2023. This notable event is set to unfold on October 24th at the Westin Chicago North Shore Hotel in Wheeling, Illinois.
The accolade comes in recognition of Giacobbe's unparalleled contributions to the extrusion blow moulding sector, pioneering with his All-Electric technology breakthrough. Ferruccio Giacobbe, the illustrious son of founder Piero Giacobbe, envisioned a future where machines could manufacture superior quality containers with minimal energy expenditure. His foresight led him to be the foremost blow molder manufacturer globally to embrace the promise of All-Electric technology.
This audacious venture of his was not just a dream but a conviction that has since translated into an industry-standard. The All-Electric innovation has been a game-changer, enabling blow molders to cut energy consumption by over 55% and maintenance costs by a staggering 70%.
The Lifetime Achievement Award, the apex accolade of the SPE Blow Molding Division, is conferred upon individuals whose monumental achievements and contributions have significantly advanced the business, scientific, and technical realms of blow moulding.
Tracing back the journey, Magic was established in 1959 and hit a historical milestone in 1997 by unveiling the "Baby Electric," the first-ever All-Electric blow moulding machine on the global stage. Fast forward to today, Magic has completely transitioned to producing solely All-Electric machines, phasing out hydraulic machines a decade ago.
The early days witnessed skepticism towards Mr. Giacobbe's innovative ideas, yet his unyielding belief has not only revolutionized the industry but also positioned Magic as a vanguard in designing All-Electric machines for a remarkable 25 years. This quarter-century of relentless exploration, research, investment, and enhancements have endowed Magic with a robust and validated technology.
Ferruccio Giacobbe's exemplary leadership has propelled the industry forward, making All-Electric technology a sought-after commodity. His unrelenting passion and futuristic outlook have not only borne fruit but set Magic apart, selling more All-Electric machines globally than any other blow moulder manufacturer.
As we honor Ferruccio Giacobbe's indelible legacy, his story remains an inspiring testament to the boundless possibilities that beckon when vision is coupled with unyielding perseverance and innovative spirit. This award is not just a recognition of Mr. Giacobbe's past accomplishments but an acknowledgment of the progressive trajectory he has set for the blow moulding industry.